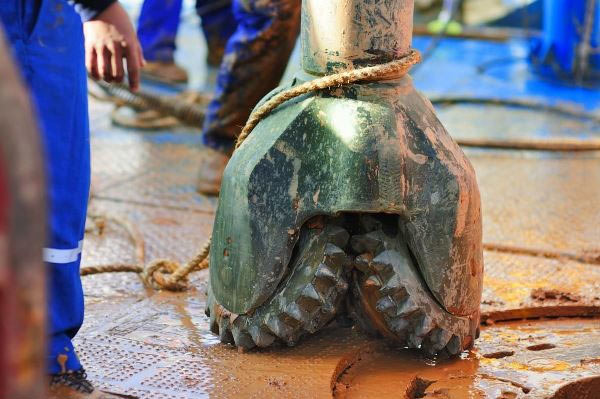 What are the drilling muds and why are they needed?
The base part in the development of oil and gas wells is undoubtedly the drilling reagent or as it is called drilling mud. Often, the further prospect of work, the quality of drilling and the rate of breaking of the seams are determined by the components of drilling mud. Quality mud guarantees the correct, reliable flow of the drilling process. These solutions were first created in the 19th century. The first requirements for washing compounds and their patenting started in 1887. Since then, these solutions have been radically improved, changed and new ones have appeared, so the speed of the work and the drilling process have become much easier.
The well hole is created with the help of a drill head for core drilling. In this work, elements formed in the process of destruction appear in the borehole, and it is necessary to get rid of from them to continue drilling. A habitual method of eliminating this task due to the provision of a thin jet of water, which is fed to the well bottom at very high pressure (such method is called hydraulic).
At the same time the composition of this water that includes chemical reagents for drilling, affects the quality of the task. The main purposes of washing water drilling formulations are:
Extending the service life of the equipment and protecting it against corrosion and wear;
Obstruction of screes, landslides and inhibition of clay;
Breeding out;
Elimination of the bottom hole, as well as cleaning out boring;
pressure on the shelf;
Making filter cake;
Retention of the collector throughput.
Types of chemical reagents for drilling fluids
Production companies recommend the following reagents for drilling fluids, which will significantly increase the efficiency and quality of work, as well as become an indispensable protector of your drilling equipment:
– Chemical reagents for stabilization and regulation of the filtration process
The components of this reagent significantly reduce the viscosity of the solution. The reagent helps to reduce filtration. The reagent intended for stabilization can serve as a method for monitoring fluid loss. These fluids can very quickly affect the mass indexes, change its viscosity and density.
– Means for control of leakage of mud
This composition is used to block so-called pores inside the rock, the solution weighting agent a borehole is filled with to straighten the internal pressure.
– Binding additives and bentonites
In the process of drilling shedding of the barrel is possible, these compounds condense active breed, facilitate cleaning drilled materials, and increase productivity.
– Specialized components
Various lubricating coatings, compounds reducing the probability of stuck elements, defoamers and anticorrosive mixtures
– Inorganic Reagents
Significantly speed up the work process in the drill string. Thanks to the reagent, the flow of oil grows and the process of solidification of oil well cement is accelerated.